Having been spiritually inclined her whole life, Durga grew accustomed to spiritual practices. However, it is only in her adulthood did she truly dare to reach out and unlock her true powers through various channels such as tarot. Through this she managed to learn a lot and connect more with her higher self. As such she hopes she can bring over that same level of enlightenment to those she conducts readings for.
Her personal motto "turn your wounds into wisdom" reflects greatly the identity of 24kdMagick. Not only does she hope to help people process and understand their issues, but she hopes to help them find strength within their pain.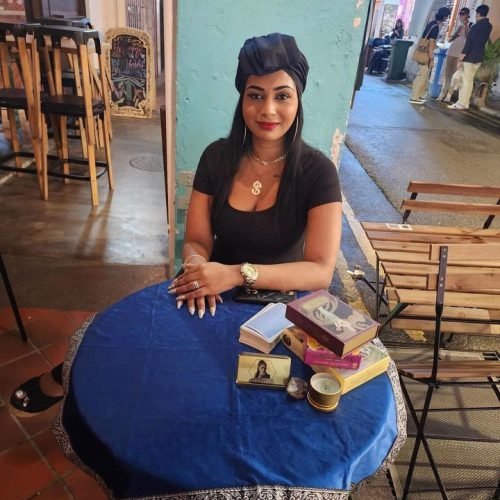 Beautifully handcrafted candles and sages by Durga.
Image Caption